Not exactly a California roll, but close.
I just completed this experience in late April. I went to San Francisco to meet some wonderful people. We ate at a sushi restaurant. I also had sake for the first time. Here is a picture of the group.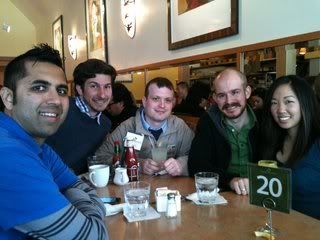 We are not at the sushi restaurant in the picture, but I don't think anyone took a picture when we went there, nor do I know the name of the restaurant. The sushi was good though. Very good.